Spring On The Barn
To see all the wonderful details up close, click on the photo twice and scroll around.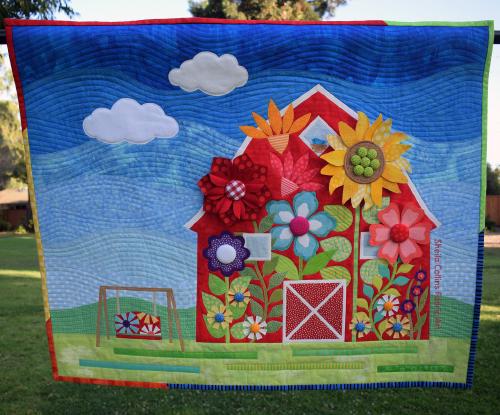 Spring On The Barn
29" x 35"
Spring On The Barn was inspired by a painting I found on Instagram of another artist's dream studio. It was love at first sight! I knew I needed to create an art barn of my own, and I had the best time working on this piece.
I enjoyed using some of my favorite techniques, like my wavy sky with echo stitching to show movement. And, I added dimensional flowers to the exterior of the barn, which made for a fun and whimsical visual. The finishing touch was to add a swing with complementary flowers. This piece hangs in my creative space!