Ocean Wanderer
To see all the wonderful details up close, click on the photo twice and scroll around.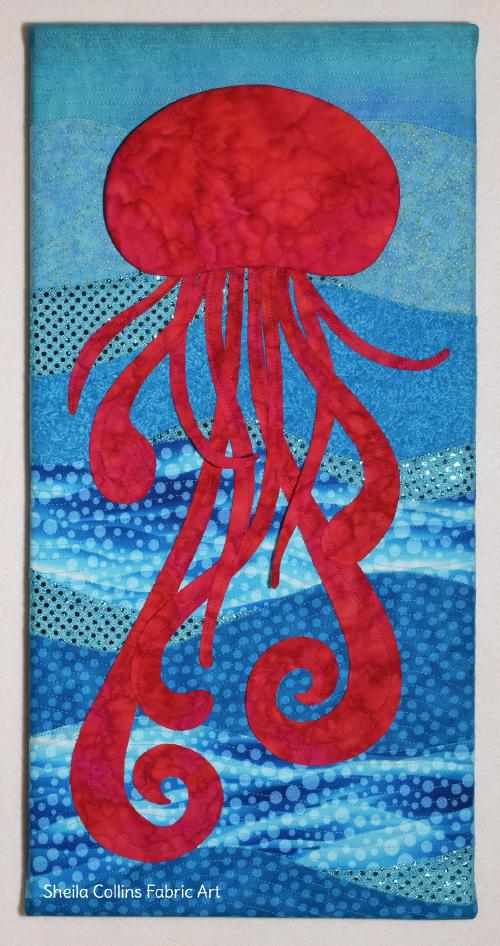 Ocean Wanderer
12" x 18"
This jellyfish was inspired by a friend. We were attending a quilting retreat and I was intrigued with a jellyfish quilt she was working on. By the end of the retreat it was apparent that I needed to make one, too. Jellyfish are pretty amazing creatures, and I was excited to learn that they come in a wonderful assortment of colors, so you can really have fun with your interpretation.
The finished piece is wrapped around a stretch canvas, which is a nice alternative for hanging and displaying your quilt.