Brash Beauties
To see all the wonderful details up close, click on the photo twice and scroll around.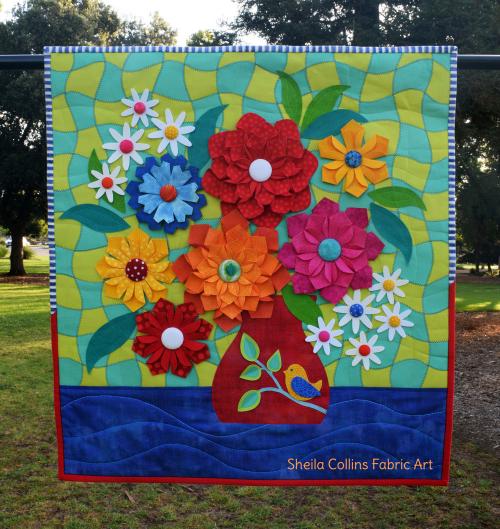 Brash Beauties
28" x 28" Wall Quilt
Two Days (12 hours) workshop, $800
I'm a sucker for big colorful blooms. In this workshop you'll learn to make glorious dimensional flowers with fabric covered button centers. There are so many options to be explored! Using fusible appliqué you'll create a wonky, woven background for your bouquet, and a sweet vase to display your flowers. Experience with fusible appliqué is helpful, though not necessary.