The Forecast Is Flirty
To see all the wonderful details up close, click on the photo twice and scroll around.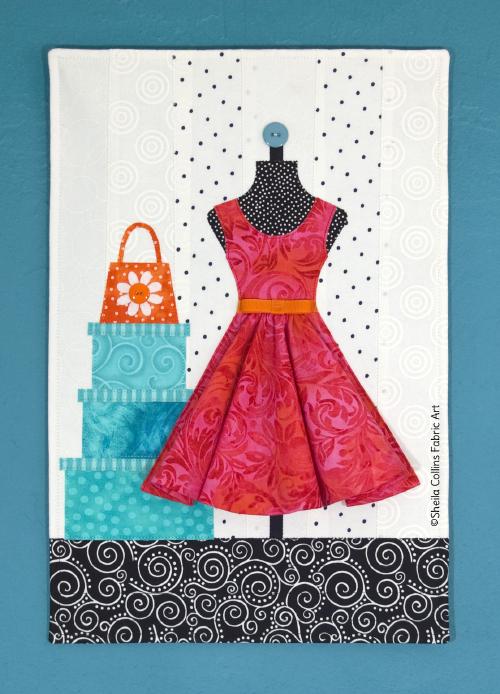 The Forecast Is Flirty
12" x 18" Wall Quilt
Six hour workshop - $450
To me, nothing says flirty like a pretty floral sundress. With this pattern you'll be creating a sweet little wall hanging using fusible appliqué. The sundress features a dimensional skirt, which adds interest and motion. You'll create your own complementary background with an assortment of fabric strips. The dress pattern can be personalized in a number of ways, from using a contrasting fabric for the bodice, or skirt, to creating a decorative border on the skirt with some of your favorite stitches. Experience with fusible appliqué is helpful, though not necessary.