Happy Fish
To see all the wonderful details up close, click on the photo twice and scroll around.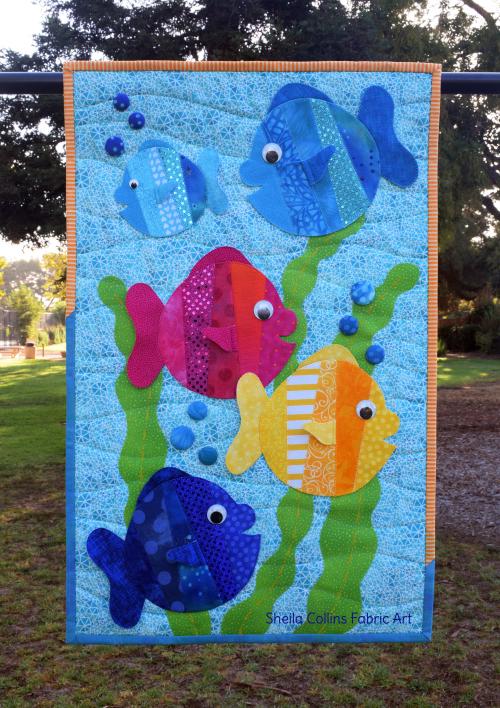 Happy Fish
18" x 27"
Six hour workshop - $450
These Happy Fish debuted during my festival days and have been generating smiles ever since. In this workshop you'll learn to design your own school of fish with dimensional flippers and playful eyes. These fish are created on a felt foundation. And, if you didn't know this already, fabric covered buttons make great air bubbles! A fun project for kids of all ages. Experience with fusible appliqué is helpful, though not necessary.