Mandala Blossom
To see all the wonderful details up close, click on the photo twice and scroll around.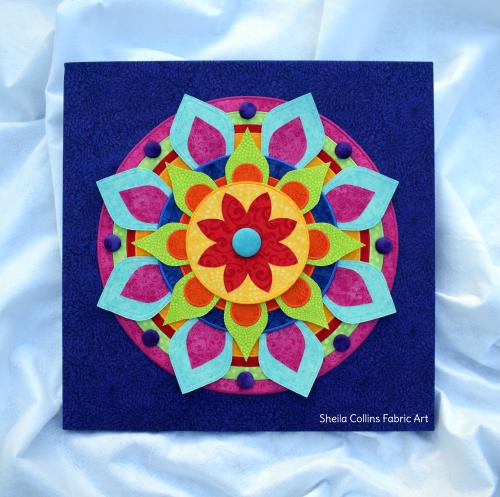 Mandala Blossom
20" x 20" Art on Canvas
Six hour workshop - $450
Inspired by my love of flowers, this Mandala Blossom was created using fusible appliqué on a Peltex foundation, with some fancy stitching and gluing. Dimension is achieved by building the design in layers and adding fabric covered buttons, a favorite of mine! The background is a fabric covered canvas, though it can be finished in other ways. Experience with fusible appliqué is helpful, though not necessary.