Posies In The Sunshine
To see all the wonderful details up close, click on the photo twice and scroll around.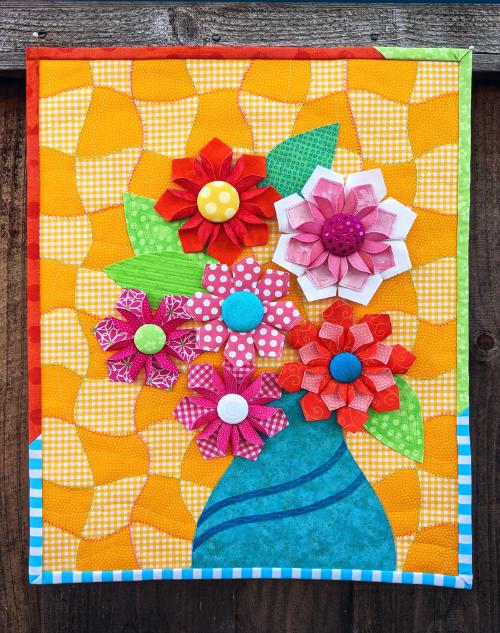 Posies In The Sunshine
16" x 20" Wall Quilt
Six hour workshop - $450
Flowers are a favorite subject, and this class will provide you with the foundation to create beautiful dimensional flowers. The flowers feature a fabric covered button for their centers. You will also learn how to create this wonky woven background. Whether you're a seasoned veteran when it comes to fusible appliqué, or a newbie to this medium, you will learn some fresh approaches that you can incorporate into other pieces, too.