Summer Escapades
To see all the wonderful details up close, click on the photo twice and scroll around.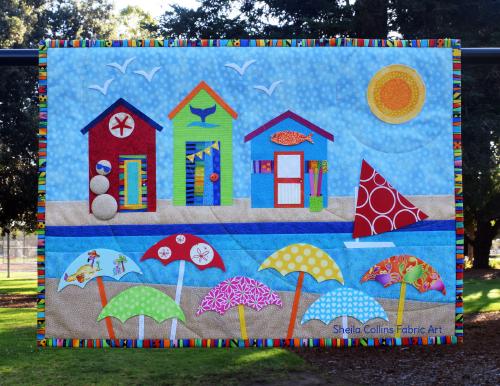 Summer Escapades
18" x 24" Wall Quilt
Six hour workshop - $450
The beach is my happy spot, and this whimsical scene makes me long to dip my toes in the warm ocean. Summer Escapades is a fun workshop for all skill levels, and is created using fusible appliqué. You'll also learn some of my tricks for adding dimension to your art. The pattern provides opportunities to use your favorite decorative stitches, do some fussy cutting, and use some of your smaller scraps, too. An eclectic mix of prints brings the piece to life. Experience with fusible appliqué is helpful, though not necessary.