Color Me Sunshine
To see all the wonderful details up close, click on the photo twice and scroll around.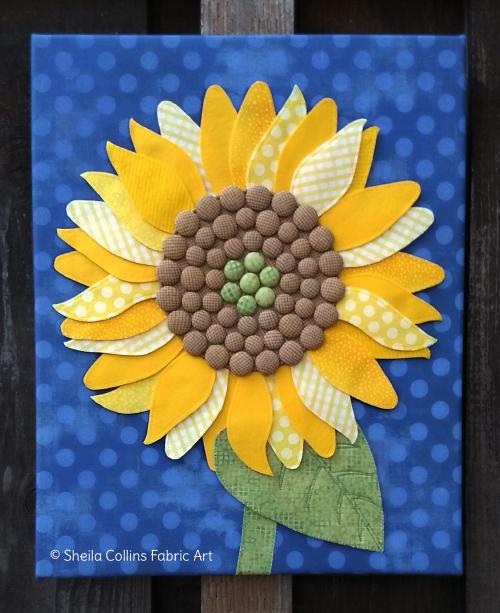 Color Me Sunshine
16" x 20" Art on Canvas
Six hour workshop - $450
I love sunflowers. Tall, bright, and happy; they definitely put a smile on my face. In this workshop you'll learn to make this fabulous blossom by working in layers with fusible appliqué and some decorative stitching. The expressive petals are created by fusing fabric to felt. You'll also become a quick expert working with fabric covered buttons. The center has 57 of them! The finished blossom is glued to a fabric covered stretch canvas, though it can be finished in other ways. Experience with fusible appliqué is helpful, though not necessary.